The Palmwine Drinkerds Club was formed in 1962
pari passu
with the establishment of the
University of Ifè̩
, see
Chief A. O̩ládòkun, "The Palmwine Drinkerds' Club" (The Nigerian Field vol. 47)
Before the IBB/IMF-led collapse of universities and the corresponding rise of campus cults and "bornagains", our club poured out positive, polyglot cultural creativity in amazing abundance.
&sup1
Seasonal migration reached
all 5‑1 corners
of the
e
̩
mu
‑sphere. Audio cassettes, both spontaneous and rehearsed, circulated from hand to hand, and I tried to add my share with the woked cooperation of songittos and drumittos all over the galaxy.
Here's a sample of these historic tapes, posted in .mov format:
Ilya do Excess (Petroleum Training Institute, Wari)
16 January 1983 [#1a], [#1b], [#2a], [#2b], [#3] total 240 minutes
Ilya Nigeria Nkassu (University of Nigeria, Ǹsú̩ká = colonial "Nsukka")
22 January 1983 [#1a], [#1b], [#2a], [#2b], [#3a], [#3b], [#4a], [#4b] total 368 minutes
Ilya Lacoste (Lagos State Polytechnic, Ìke̩jà)
26 February 1983 [Lacoste] 47 minutes
Ilya Pò̩tápò̩tá (Rivers State University of Science & Technology)
30 April 1983 [roughcut] 100 minutes
Jarasis for the late mother of Fe̩lo Joe Ì̩máhi̩agbè (Ilya Nigeria Nkassu)
1 July 1984, recorded in Ágbó̩-Óbi ("Agbor") [Fe̩lo Joe] 79 minutes
Jarasis for Fe̩lo (Professor) Adé O̩báye̩mí (Ilya do Yunilo̩rin)
4 May 1997, recorded in Àkòdì Afirikà, Ùhè̩-Ìjùmú ("Iffe-Ijumu") [Akodi] 56 minutes
All kongosis shall remain lifted at any time T —
Ògùrò̩ò̩ò̩ò̩ò̩!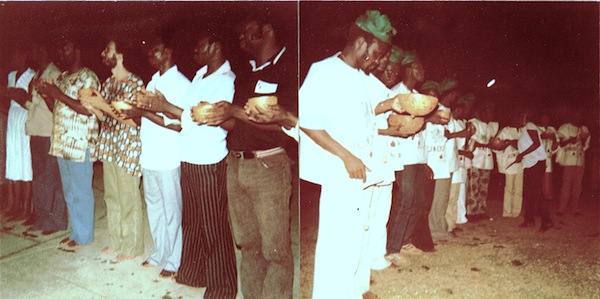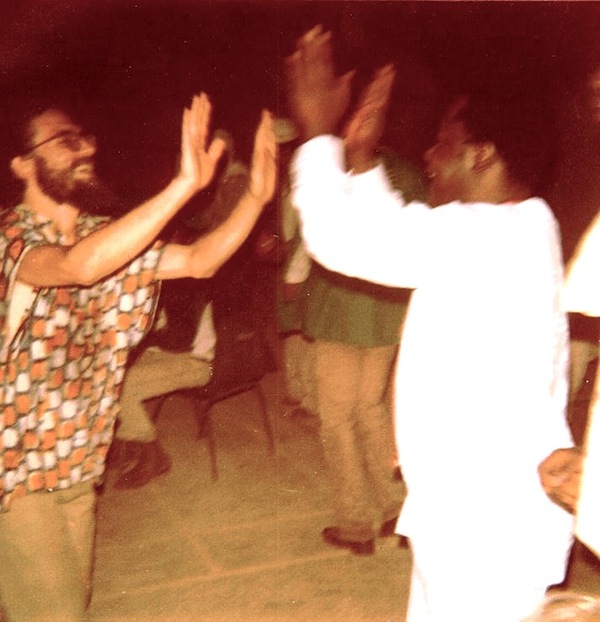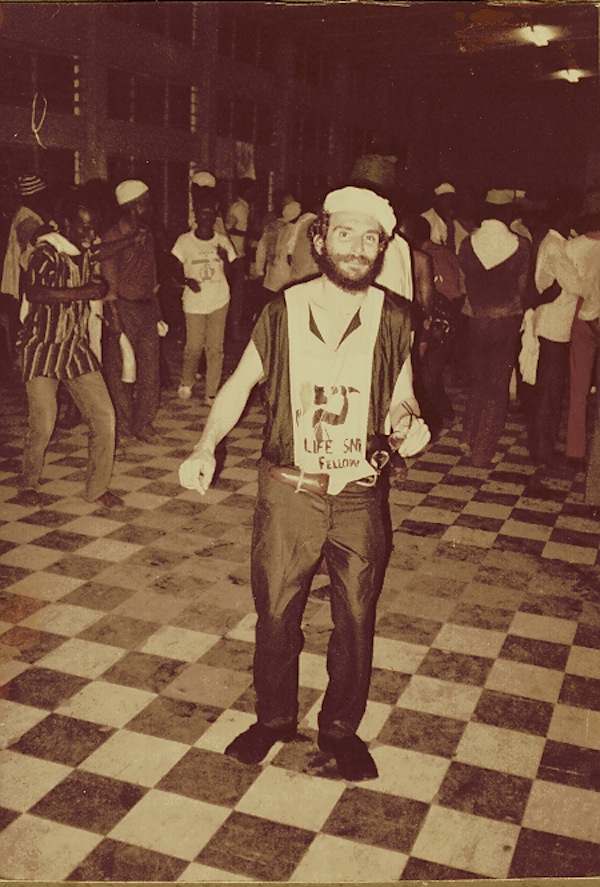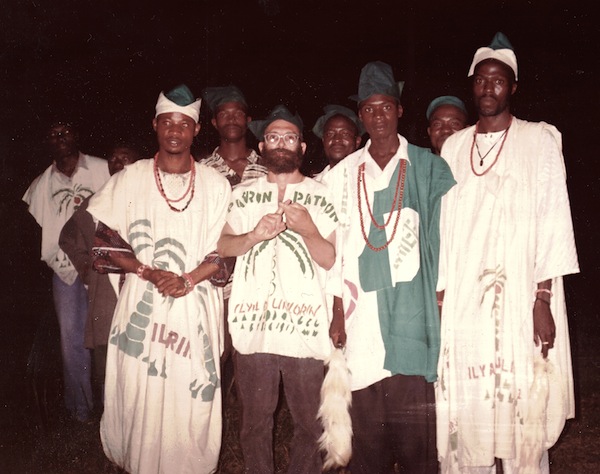 Footnote
1. For example, under its then label of "Keggites" the club supported the democratic student union on the campus of O̩báfé̩mi Awóló̩wò̩ University, Ilé‑Ifè̩ (alias "Ilya World Head ¼"), as tangentially described in this interview about the cultic death‑squad attack of 10 July 1999.